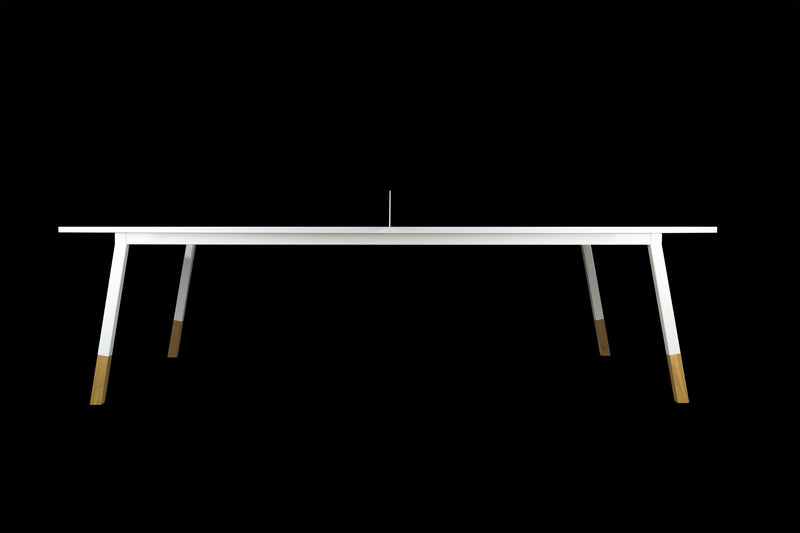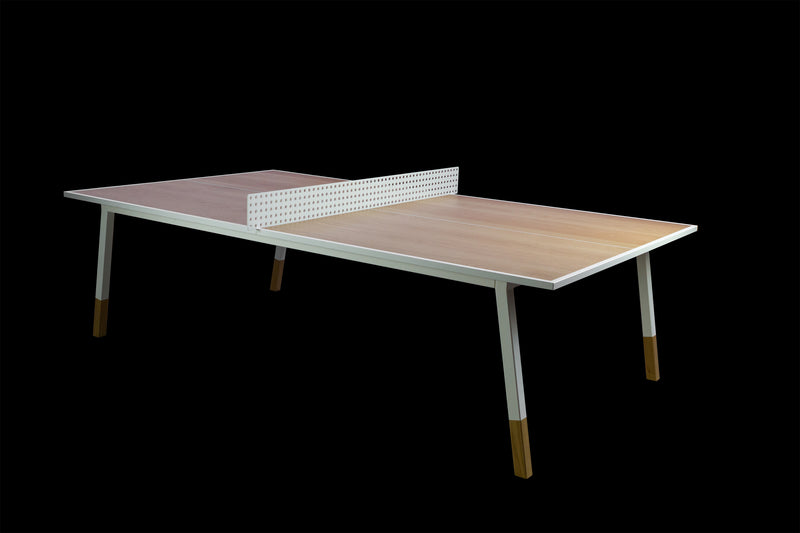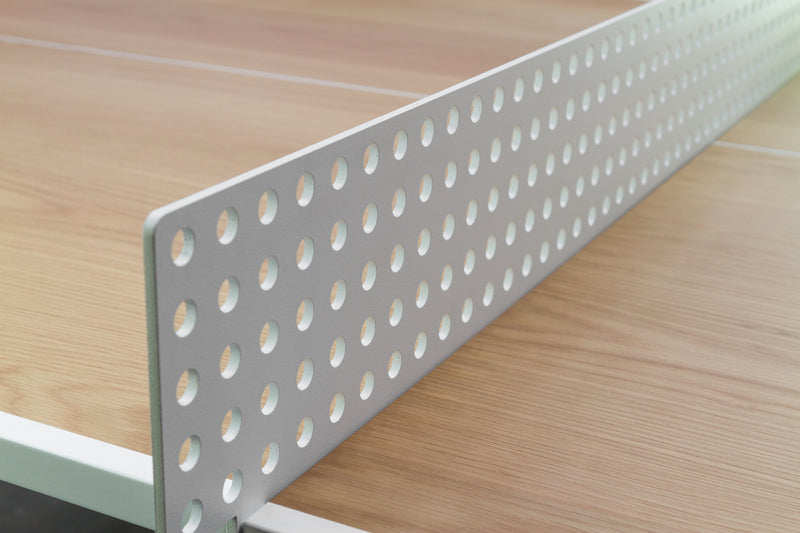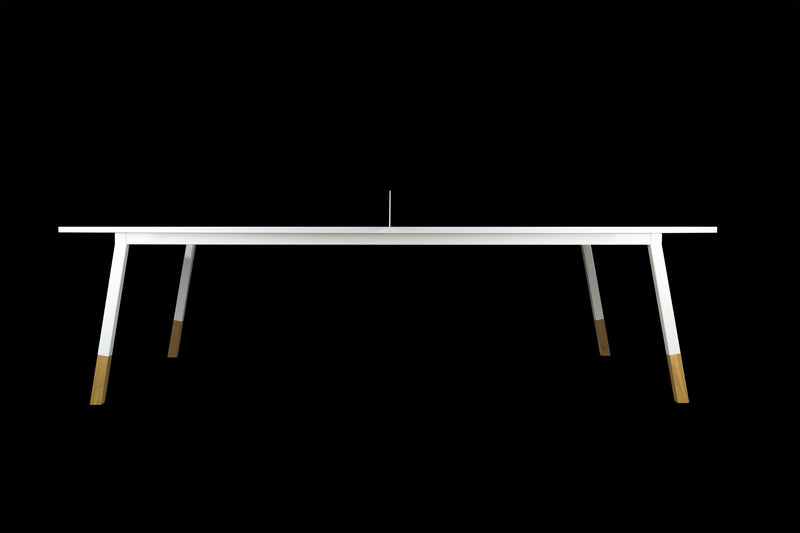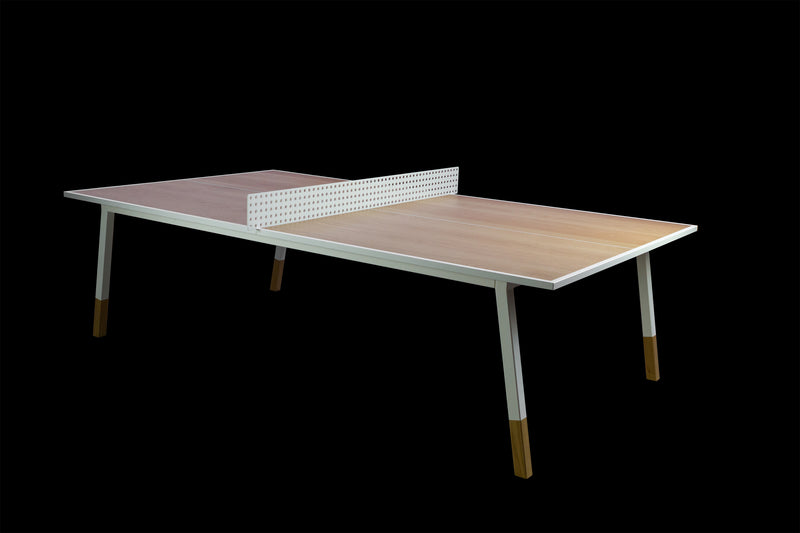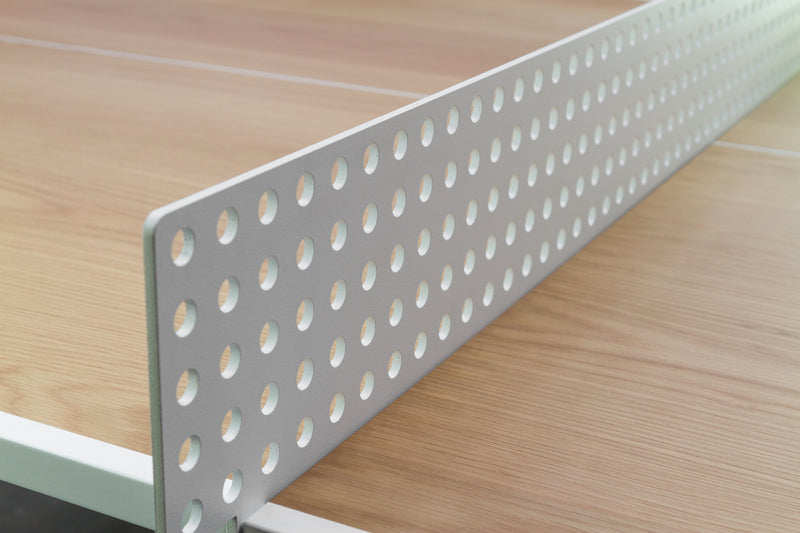 Steel & Oak Ping Pong Table
A modular Ping Pong table design that solves the problem of limited access in high rise buildings. Made up of six pieces that seamlessly lock together to make a regulation size table that easily fits in a majority of lifts. Constructed from powdercoated steel, Oak top and a powdercoated aluminium net, it's completely customisable.
Custom enquires welcome.