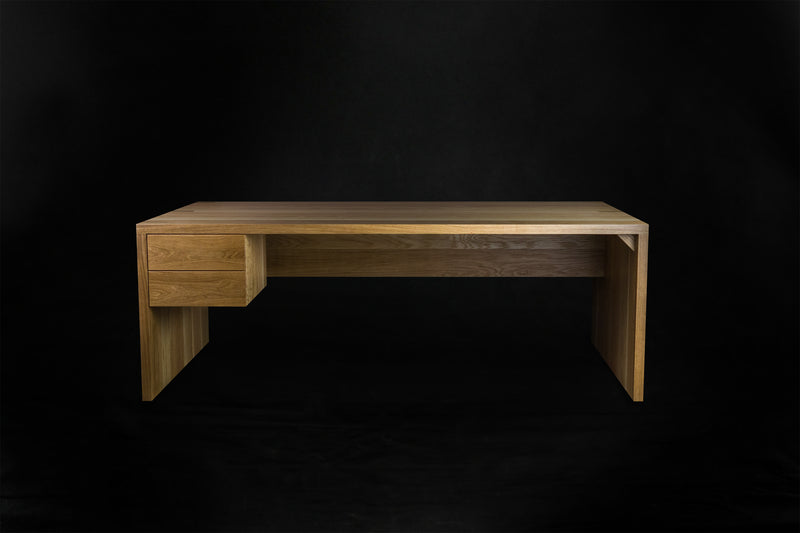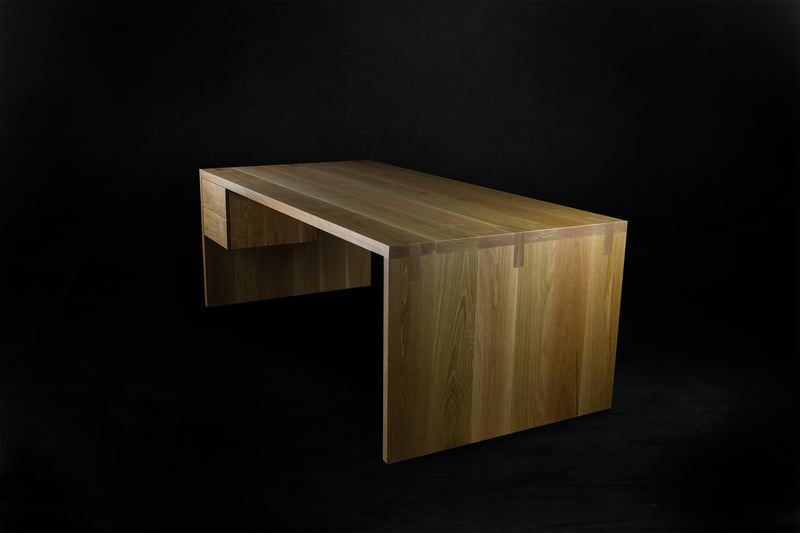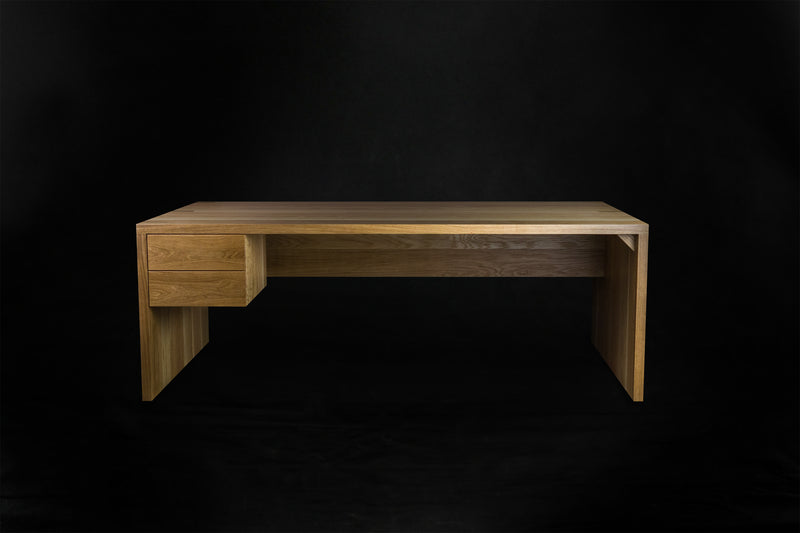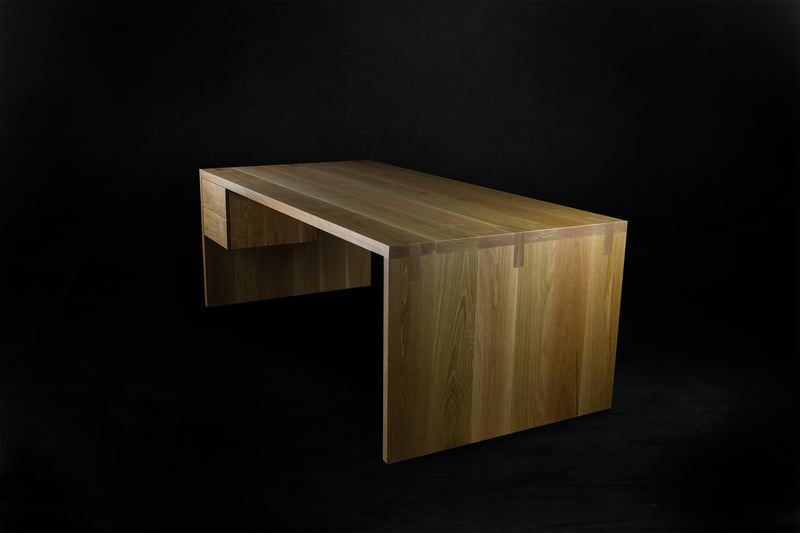 Welcome to the Jungle Desk
This large solid American Oak desk is designed to be seen and used from both sides. It features splines that connect the sides to the top which reinforce it and are a striking detail. Bold, practical & impressive from all angles - it's enough to make you want to get to work.
Custom enquires welcome.